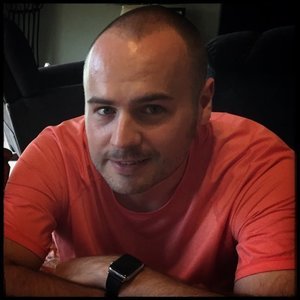 Brent Clark
Special guest
Brent is a massive fan of comics books and comic related media, be that movies, TV shows, podcasts. He loves it all, but his heart primarily belongs to the comic book TV shows, especially the DCCW.
He's a co-host of the DCTV SQUADCAST, FANS WITHOUT BORDERS, and COMIC THOUGHTS, as well as a semi-regular guest on THE SUICIDE SQUADCAST.
Brent Clark has been a guest on 2 episodes.
February 18th, 2019 | Season 4 | 1 hr 15 mins

alex danvers, chyler leigh, cw, david harewood, greg berlanti, kara danvers, kara zor el, lena luthor, melissa benoist, nia nal, supergirl, the guardian

4x12: "Menagerie"

April 16th, 2018 | Season 3 | 1 hr 17 mins

chyler leigh, karamel, laurie metcalf, lena luthor, melissa benoist, odette annable, reign, sanvers, supercorp, supergirl, toyman, winslow schott

Frank is joined by friend of the show Brent to talk about karaoke, toys, family, and more. Supergirl is finally back, baby!