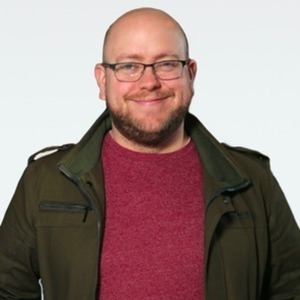 Derek Russell
Special guest
Derek is the host of a plethora of top-notch podcasts including the Starkville Super Friends, Ray's Occult Podcast, Round 3, and Crazy-Ex Boyfriends.
Derek Russell has been a guest on 3 episodes.
December 12th, 2018 | Season 4 | 1 hr 40 mins

alex danvers, arrowverse, batwoman, chyler leigh, cw, david harewood, elseworlds, greg berlanti, kara danvers, kara zor el, lena luthor, melissa benoist, nia nal, supergirl, the guardian

Arrowverse "Elseworlds" Crossover

March 21st, 2018 | Season 3 | 52 mins 8 secs

adam strange, jayna zod, krypton, krypton on syfy, lytta zod, seg-el, starkville's house of el, supergirl, supergirl tv talk, val-el, voice of rao

To celebrate the series premiere of Krypton on Syfy, we bring you a special presentation of Starkville's House of El | Krypton.

March 10th, 2017 | Season 2 | 1 hr 26 mins

Frank is joined by Derek Russell of the Starkville Super Friends to talk alien registries, James Olsen, rogue spaceships, cyborgs, and more.